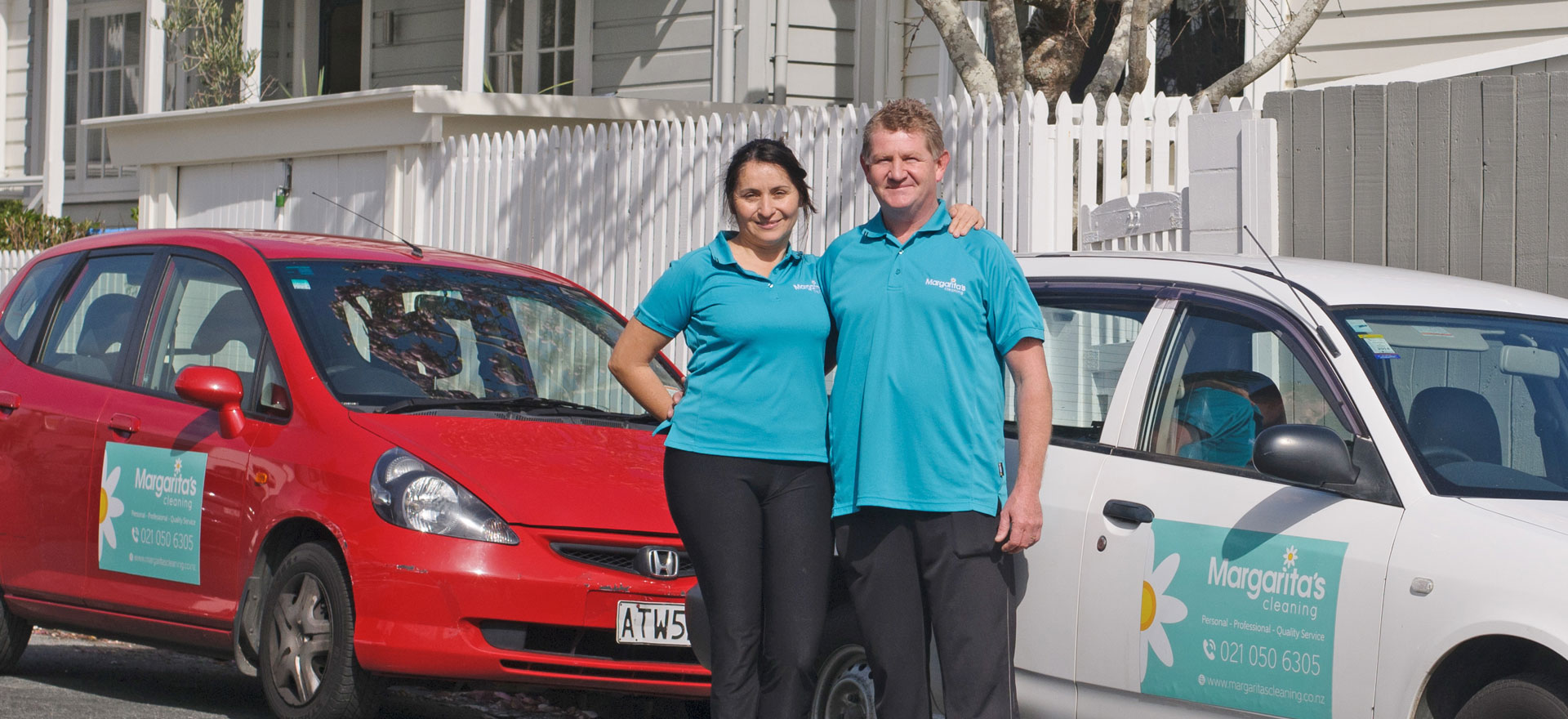 Margarita´s Cleaning Services
Hello, my name is Margarita Elevancini , originally from Chile, and together with my Kiwi husband, Andy Beatty, we started working on cleaning jobs together and created Margarita's Cleaning in 2010 to provide quality cleaning services around Central / West / Eastern and North Shore suburbs of Auckland.
Over the early years we found many people were not satisfied with the cleaning services they were receiving from Franchise type cleaning Companies so we were focused and pride ourselves on having a Cleaning Company that provides all our customers with a Personal , Professional and Quality Cleaning service.
Together with our Staff of fabulous cleaners , who are all from Latin America, we are very professional, reliable, honest and we all pride themselves on doing a wonderful job for you – with a smile !
By making use of the latest technology in job scheduling (GeoOp) which is all accessed by ourselves and Staff on Smartphones we can have detailed information on our customers individual requirements for cleaning. Also GPS tracking allows us to ensure that all job start and finish times are monitored to ensure our customers receive the services we have promised.
We always communicate with our customers in a prompt and professional manner and offer a great deal of flexibility.
There are no fixed term contracts as we believe our cleaning services need to speak for themselves and if for any reason you were not 100% satisfied you should have the freedom to cancel our services at any time.
We would love to offer you our cleaning service and I know if you try us once you will be impressed with the results.